Counseling & Spiritual Life Coaching
We are of the mind that in order to care for the holistic direction and purpose of a person, spirituality stands as the cornerstone to true wholeness. We won't be ambiguous or indirect with our terms. "Spirituality" to us means Holy Spirit, along with God the Father and Jesus functioning as the Godhead who directs our lives in a very real way. Our spiritual counseling and personal healing ministry takes aim at spiritual strongholds that can hinder one's relationship with God and negatively affect one's routine. Below is a short list of things that we're typically able to provide in our counseling sessions.
Healing and Deliverance from things like depression, bitterness, grief, fear, etc.
Focused intercession
General spiritual life counsel, insight and biblical teaching
Edification through the prophetic
Discipleship
Our Counseling Ministry is available every Tuesday or by appointment and our regular office hours are 7:30 AM - 3:30 PM.
Email Us or call us at 717-283-2377
---
Our Spiritual Advisors

Minister Brenda Green
In the Light Ministries & Freedom Prayer Ministries
There is very little that Brenda Green and her colleagues have not come across and helped with in their years of counseling in the church and the community. Brenda's real life experience and her desire to heal and mend broken hearts and minds have led many to personal transformation. With Jesus Christ firmly positioned as the 'Giver of Life' in each session, she is both trained to act on many spiritual and ministerial methods for freedom, yet open to the spontaneity of the Holy Spirit. Brenda can work one-on-one with female clients or in tandem with male counselors for sessions involving male clients and couples.
Brenda specializes in:
Healing from depression
Deliverance from shame & condemnation
Behavioral/habit transformation
Grief comfort
Fear, Stress, & Anxiety relief
Overcoming rejection
Freedom from the pain of offense
---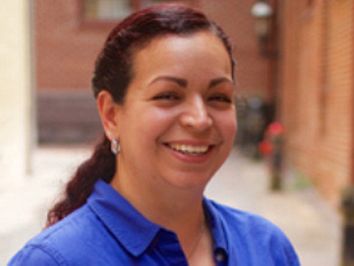 Gina Paredes
Intercessory Prayer Specialist Live With Purpose Coaching
Gina is a powerful intercessor with a heart that yearns for reconciliation and freedom for everyone she encounters. Currently working on attaining a Master's Degree in Counseling from Lancaster Bible College, her dream is to become a certified family and marriage counselor. Gina's particular passion is for single mothers and she envisions heading a ministry in the future with that focus.
---