Financial Stewardship Coaching
How you manage and delegate your money is central to both your personal and business life. We refuse to vacate the slippery slope of finance in our pursuit to offer you complete insight and coaching. We approach finance with two very important ideals. #1- Fear is bad and should not influence your financial decisions and risk is sometimes OK (most entrepreneurs would agree), and #2, Debt is never good and we will primarily seek to address debt with the Bible as our guide! We encourage you to be good stewards of your finances, and we will help you tackle any bad habits or obstacles in your pursuit of a healthy and Godly financial picture.
Planning
Investing
Budgeting
Journaling / tracking expenses
Tithing/giving
Debt Management / reduction / elimination
Creating/distributing wealth
Improving cash flow models
Stewardship Coaching Qualification Assessment
---
Financial Stewardship Coaches

Ron Bare, CFP
My desire is to see all people maximize the financial resources that have been entrusted to them to manage or steward the goals and desires in their hearts. I work with people to help clarify these goals and desires then arrange financial plans and strategies to help them accomplish these items. We have been given much and with that comes much responsibility. These responsibilities sometimes get lost in our day to day hustle in life. However, if we are intentional in our planning and goal-setting these resources can be used for much good in our families, communities, and the causes we believe in. This is why Bare Financial exists and it is a privilege to walk alongside our clients to fulfill the stewardship responsibilities given to them.
Top planning strengths:
Financial goal setting
Goal prioritization
Wealth management
Financial Independence – Retirement
Wealth Transfer / Estate Planning
Business Succession
Financial Planning
Cash flow
Debt levels and appropriate leverage
Insurance Review and appropriate levels of coverage
Review of Tax implications in planning
---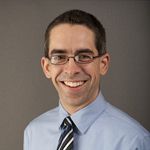 Curtis Burkholder
Curtis Burkholder enjoys helping individuals integrate Biblical principles into the areas of finance and stewardship while encouraging them to be faithful stewards of what they have been entrusted with. He has experience helping small businesses and ministries use QuickBooks to meet their bookkeeping needs.
Areas of Focus:
Bookkeeping
QuickBooks assistance
---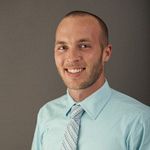 Jeremy Walter
Jeremy Walter is part of a financial planning and wealth management team that specializes in helping individuals realize their potential and achieve the desires of their heart through wealth entrusted to them. "I believe that how a person allocates their money is a good indicator of their heart, and so being intentional in that allocation is not only good stewardship, it also can lead to fulfillment and peace of mind."
Areas of Focus:
Biblical counsel with finances and wealth management
Retirement plan savings (IRAs, Roth IRAs, 401k rollovers, etc.)
College savings
Charitable giving strategies
Personal or family budgets
Individual risk analysis (insurance protection)
---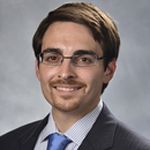 Paul Torchia, CFP CLU
My team and I work with a wide variety of clients, many of them business owners. Our mission is to secure your financial future and help you align your financial, estate, and business planning with your unique values. This process begins with taking time to understand the uniqueness of your family and your company.
From there, we seek to provide valuable insight into your situation by helping you identify potential pitfalls or opportunities that may be difficult to spot. Once we have created a customized, written financial plan for you, we help you implement it and we stay with you as your situation evolves over time.
We educate, we help solve problems, and we stay in touch.
Northwestern Mutual and Paul Torchia are not affiliated with Live with Purpose Coaching, LLC.
---
Find out about our Financial Stewardship programs: